Have you listened to Eugy – Hold Me Down? The artist brings you another one of his great jams and allows you to listen to his soulful voice yet again. He features Wavy The Creator in what can be said to one of the best collaborations in recent times. Enjoy!
[embedded content]
If you love great music that is not dull and boring, then this is it. Take a few minutes to listen to this deep and meaningful tune as you think about your own situation.
Eugy – Hold Me Down description
Released: 10th September 2019
Format: Video
Genre: Afropop
Length: 2: 38 minutes
Producer: Emile Laurent
Video director: Meji Alabi
Eugy – Hold Me Down reactions and reviews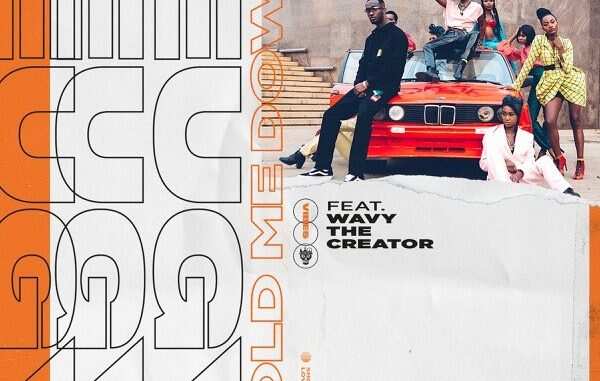 The sensational alternative afro-pop and afro-swing British-Ghanaian artist seems to be doing well for himself. He has recently been working overtime as he features Nigeria's popstar Wavy The Creator in his recent track titled Hold Me Down. In their usual style, the two artists have impressed fans and this is what they have had to say on YouTube:
Allan Nanchboy: She hella sounds like dej loaf, but the song is
Big Gyamfi Official: you are sooo original ….God bless you
Leo 14: Was waiting for the 'Euuuugyyy officiiaal' at the beginning. Doping song as usual
Cool Boii Official: number 8 person to comment. Eugy ur beats are always dop
prince amoakwa: You turned this somewhat basic-looking National Theatre into impressive art. Kudos, man. Cool sound too.
Dolce JJ: Here before 50 k this song gonna be mass destruction too bad a whole new level right here da*mn reply bottom Dey them bring different swag in the music them bad
Eugy – Hold Me Down download
A lot of people are loving the new jam. It is not surprising, therefore, that you may want to sing along when it plays. In case you want to add it as part of your playlist, then consider the following reliable download options.
Alternatively, you can stream the song on YouTube and enjoy the great quality of video and sound.
As you enjoy listening to the song, let your friends know that there is a new jam by Eugy – Hold Me Down. Those who love the artist may join in celebrating and appreciating the tune. You can also drop your views in the comments section below. We would love to hear from you.
https://www.legit.ng/1258982-eugy—hold-me-down-ft-wavy-the-creator-video-reactions.html