The beautiful blonde, Naomi Watts, makes being a success in Hollywood look as easy as pie. Besides acting, she is a doting mother. How does this relatively private star do it all?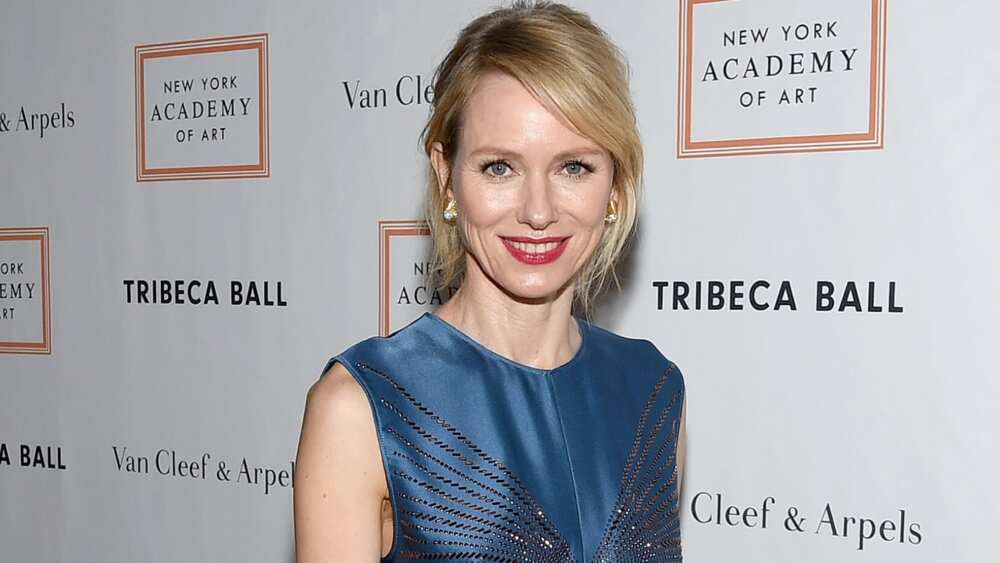 The mother, actor, producer, and UNAIDS International Goodwill Ambassador has been a name to be reckoned with since she broke out in 2001. Eighteen years down the line, Naomi Watts is still making movies and is a mother of two beautiful children.
Profile summary
Name: Naomi Ellen Watts
Nickname: Queen of Remakes
Place of birth: Shoreham, Kent, England, UK
Date of birth: 28th September 1968
Zodiac sign: Libra
Nationality: British/Australian
Siblings: Benjamin Oliver Anthony Watts
Ethnicity: Caucasian
Naomi Watts height: 5 ft 5 inches (165 centimetres)
Weight: 57 kgs (126 pounds)
Eye colour: Blue
Hair colour: Blonde
Profession: Actress and film producer
Her background
The Queen of Remakes is the daughter of Myfanwy Edwards "Miv" Roberts, an antique dealer and costume/set designer, and the late Peter Anthony Watts. Peter was a sound and road manager to Pink Floyd. After her father passed away, the actress, who was 14-years-old at the time, moved to Australia with her family. Her mother is originally from Australia.
Since she was born in Britain and grew up in Australia, many people question her nationality. The actress herself does not like defining her nationality either.
In Australia, she convinced her mother to let her take acting classes. She got roles in commercials before eventually landing her first acting role in the 1986 Australian movie, For Love Alone. She continued getting movie roles, but her acting career did not garner much attention in the early years.
In 2001, David Lynch cast her in Mulholland Drive. This was the role that got her noticed. She received several award nominations for her portrayal of Betty/Diane in the movie.
Since then, she has acted in over fifty movies. She has received award nominations and even won several for her performances. Some of the movies she has featured in are;
The Ring – She played the role of Rachel in this 2002 movie. She reprised this role again in 2005 in the second installation of this movie.
Ned Kelly – In 2003, she played the part of Julia Cook in this film
21 Grams – Her portrayal of Cristina Peck in this 2003 film got her several award nominations
Mother and Child – As Elizabeth in this film, she was nominated and won two awards for her performance
King Kong – She portrayed Ann Darrow in this impressive 2012 remake of the 1993 original movie. The film was so big that it had 101 award nominations and won 46 of them. The star of the show got over 10 'Best Actress' nominations. She won at least 4 of them.
The Book of Henry – She played the role of Susan Carpenter in this 2017 film.
Presently, the actress has some movies in the pre and post-production phase. There were rumours that the actress would be starring in the unnamed Game of Thrones prequel, but this will not be happening as the project has been called off.
While she chose to be in front of the camera, her older brother, Ben, chose to be behind it. He was born in 1967 and is a New York-based photographer. He has worked for major magazines such as Elle, Vogue, Harper's Bazaar, Vanity Fair, among many others.
Naomi Watts age
How old is Naomi Watts? The actress was born on 28th September 1968. This means that the gorgeous star is 51-years-old.
Naomi Watts Liev Schreiber
Despite assumptions, Liev Schreiber and Naomi Watts were not husband and wife. Marriage was not a top priority for the couple. The two stars were together from 2005 to September 2016 when they announced their split. Their 11-year relationship was the actress's longest relationship to date, making many people assume that Liev was Naomi Watts husband.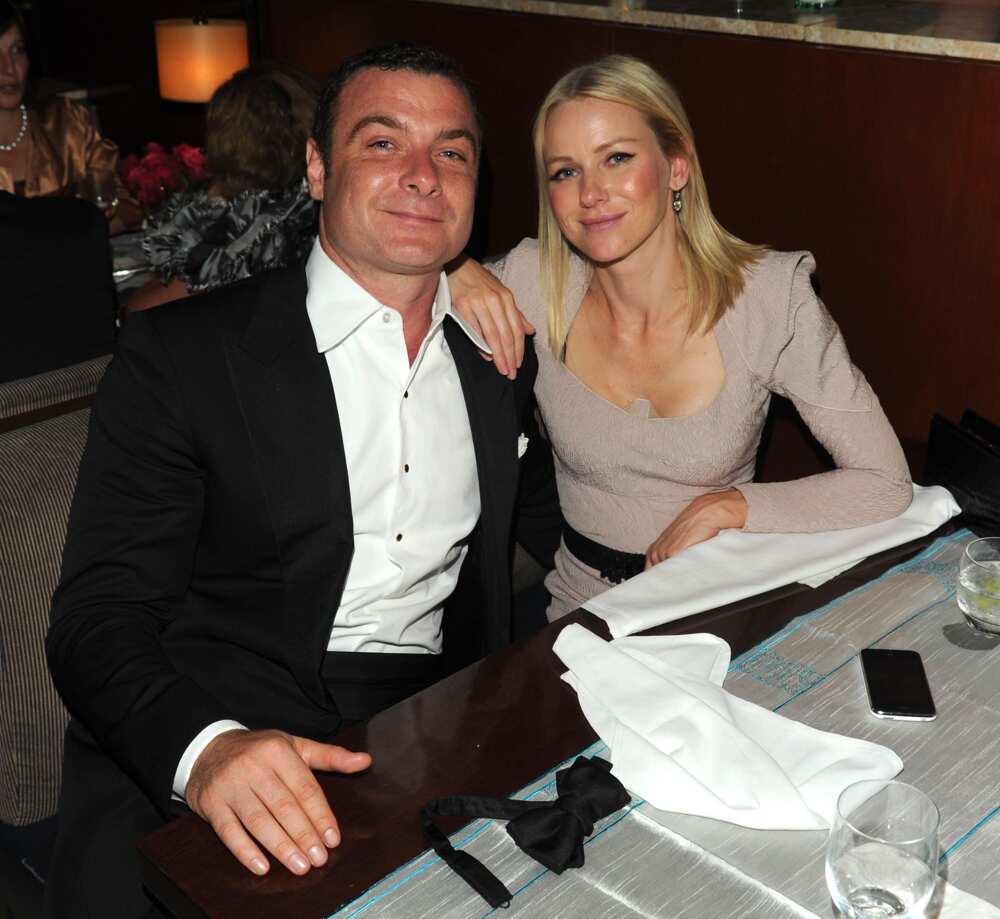 Liev first met the actress at the Met Gala in 2005 and immediately, the two hit it off. Liev described Naomi as a 'ray of sunshine'. In the beginning, the couple had a long-distance relationship. They were not in the same town due to work obligations, so they often used emails to communicate.
The two spent over a decade together until their split in 2016. Their breakup was announced via a joint statement that said in part;
Over the past few months, we've concluded that the best way forward for us as a family is to separate as a couple. It is with great love, respect, and friendship in our hearts that we look forward to raising our children together and exploring this new phase of our relationship. While we appreciate your curiosity and support, we ask the press to be mindful of our children and respect their right to privacy.
The split did not affect their parenting style. They are very amicable exes with great co-parenting skills.
Naomi Watts children
Naomi's first child, Alexander Pete Schreiber, was born on 26th July 2007. At the time, the star had been dating Liev Schreiber for two years. A little over a year later, the couple welcomed their second son, Samuel Kai Schreiber, in December 2008.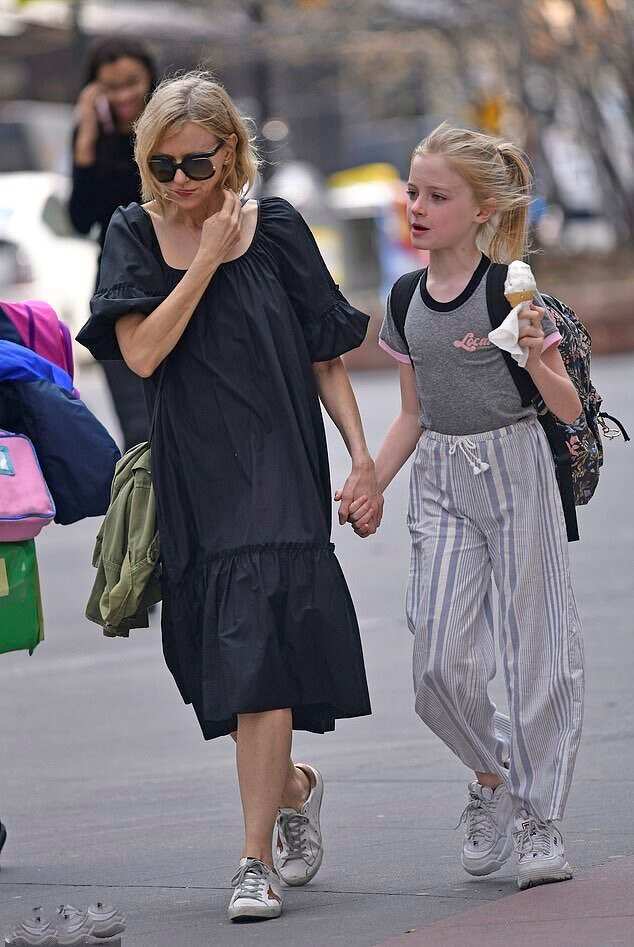 Both the actress and her ex have a unique way of bringing up their children. Their first son Pete is nicknamed Sasha. On the other hand, Naomi watts son Kai, the second child, has been spotted numerous times wearing dresses. He also has longer hair than that of his older brother. The actress allows him to experiment with different styles of dressing.
Naomi Watts dating
Apart from Liev, who else has the actress dated over the years?
Stephen Hopkins
Before the star was a well-known actress, she dated the Jamaican director and producer. The two were together for two years, that is, from 1999 to 2001.
Heath Ledger
Naomi and the late Oscar-winning actor dated from 2002 to 2004. The two Australians met when they were filming the action/adventure movie, Ned Kelly. The actress was immediately captivated by Heath's intensity. In an interview, she described him as "alive". She said
I was like, 'Wow! This guy is alive.' It was just something deep in his eyes. You could look into them, and they would tell a thousand stories in one glance. There was a wonderful mixture of power and fragility at work in everything he did, which just pulls you in. His strength didn't scare you. It intrigued you. And his fragility touched you
Despite their breakup, Heath holds a special place in her heart. To date, the actress posts him on her Instagram on the anniversary of his death where she describes him as a 'beautiful soul' and 'darling heart'.
Billy Crudup
In July 2017, Billy and the actress appeared in the Netflix series Gypsy. The two portrayed husband and wife, Jean and Michael Holloway. Soon after, their on-screen romance turned into a real-life love story. The two were spotted in Tribeca, NewYork holding hands and have been together ever since.
Naomi Watts lesbian
From her dating history, the celebrity is straight. However, on her Netflix show Gypsy, she portrayed a lesbian. She had several scenes kissing her co-star Sophie Cookson. While the series was a big flop, (it was cancelled after just one season and had a pretty low score on Rotten Tomatoes), some people thought it was a good show.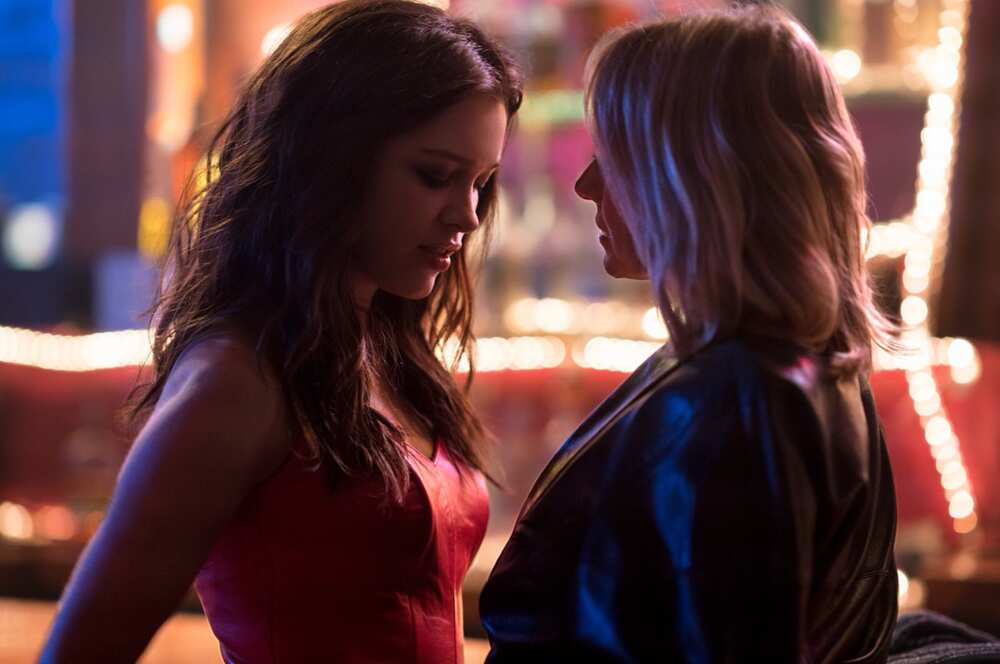 This is not her first lip-locking scene with another woman. In Mulholland Drive, she had to film a sex scene with fellow actress, Laura Harring. The actress once said that she finds lesbian scenes easier to film than if she has to have intimate scenes with a male co-star.
Naomi Watts hot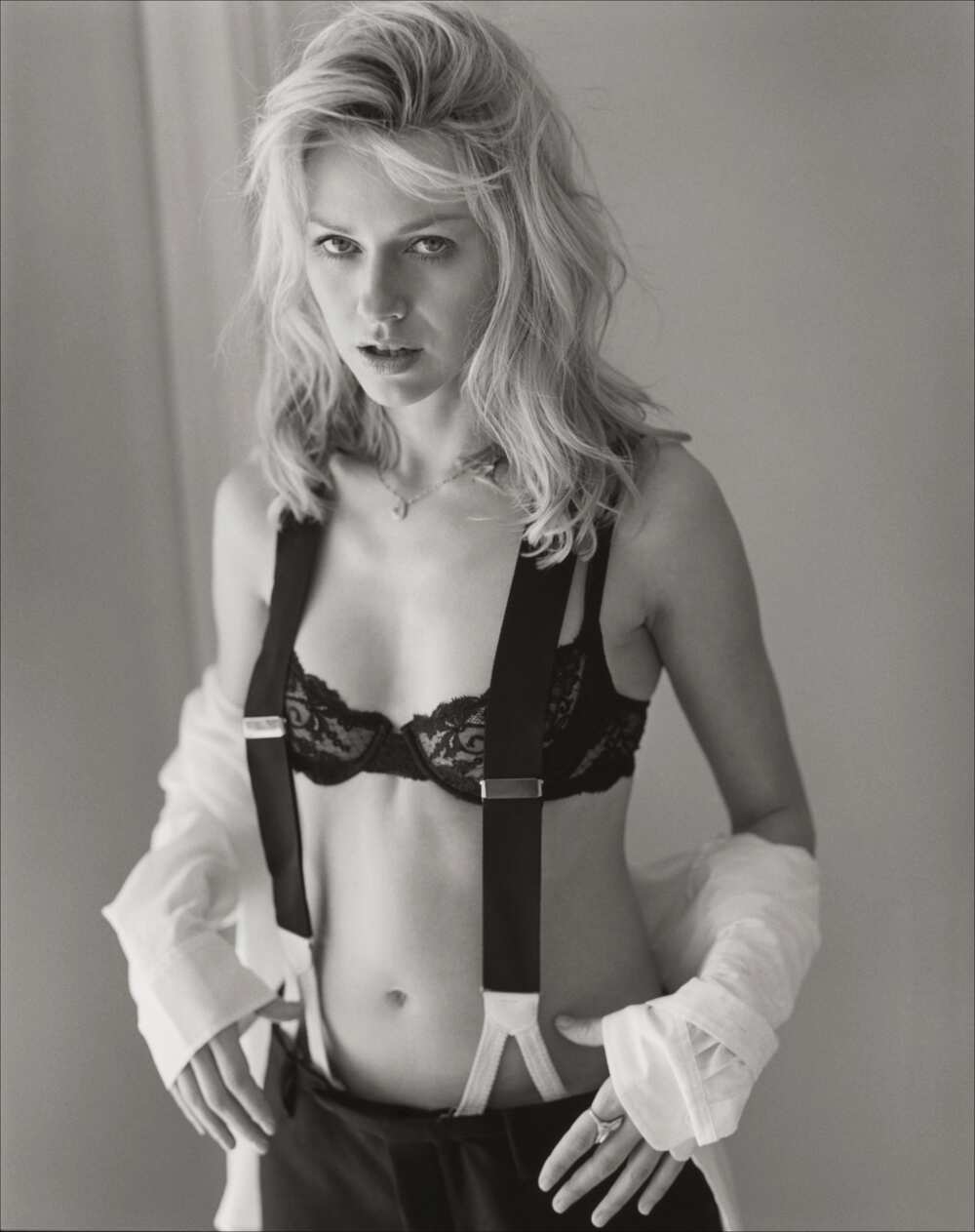 In 2002, People Magazine included the actress in the list of 50 Most Beautiful People. While she lost the cover and title of 'most beautiful' to her fellow actress and best friend Nicole Kidman, the outcome did not take away from her beauty.
The actress is now in her early fifties, and she is still as beautiful and elegant as ever. She stays fit by eating right and working out.
Naomi Watts net worth
The star has an estimated net worth of $30 million. Like many in her line of work, she has made the bulk of her income from her acting jobs. She also made some money in commercials during her early years.
She has also had endorsement deals from companies such as Mugler, Allure, Pantene, and Ann Taylor.
Naomi Watts does have it all: an ever-growing career, a great relationship with her children and their father as well as great friends. We hope to continue seeing more of her on our screens.
[embedded content]
https://www.legit.ng/1271881-naomi-watts-bio-age-net-worth-husband-children.html