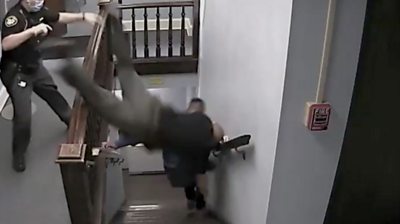 A defendant in Ohio made a daring escape from the courtroom while being sentenced for a drugs offence.
Nickolaus Garrison broke free of the deputies holding him and made a run for it – causing a deputy to fly down the stairs head first.
After three days at large, Garrison is now back in custody.
Click Here to Visit Orignal Source of Article https://www.bbc.co.uk/news/world-us-canada-54304339