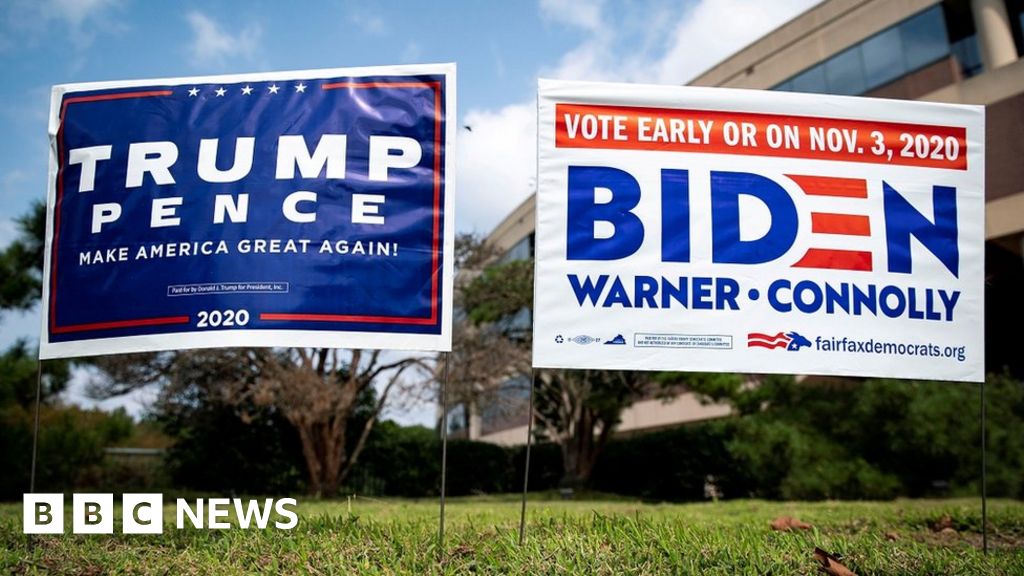 If you want to watch, listen, or follow the drama as it unfolds online, the BBC has you covered on election night.
The BBC news website will have live voting results as they come in, and a live page with the latest reaction and analysis from correspondents in the US and around the world.
Online coverage will also include:
In the UK, it will be broadcast on BBC One, the BBC News Channel and BBC iPlayer from 23:30 GMT until 09:00 GMT on Wednesday. Internationally, the programme will be shown on BBC World News and streamed live on the BBC News website.
Jon Sopel and Clive Myrie will be with the Trump and Biden campaigns, and BBC reporters including Emily Maitlis and Nick Bryant will be broadcasting from crucial battleground states.
The overnight coverage will also include a big-screen graphic analysis of results with Christian Fraser and commentary from a panel of political experts.
The election special programme will be hosted by Philippa Thomas and Ros Atkins, joined by Jamie Coomarasamy in Michigan and Nuala McGovern in Nevada.
It will be on air in the UK on BBC Radio 4between 22:00 GMT and 06:00 GMT the following morning, on Radio 5 Live from 00:00 GMT to 05:00 GMT on Wednesday, and outside the UK on the World Service from 21:00 GMT on Tuesday to 09:00 GMT on Wednesday.
Click Here to Visit Orignal Source of Article https://www.bbc.co.uk/news/election-us-2020-54731823